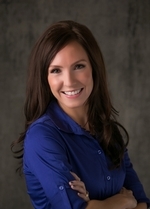 651-283-0077
1-888-972-3375 fax
651-283-0077 cell phone

allison@minnesotapremierrealty.com
Serving the Entire Twin Cities Metro
Minnesota Premier Realty Inc.,
Receive Email Alerts from Me
Allison is thrilled to be part of the team at Minnesota Premier Realty. Our business philosophy, a commitment to integrity, excellence, and outstanding service aligns with her personal philosophy.
Her journey with Minnesota Premier Realty began as an assistant to Broker Deno Howard. She loved the work so much and excelled in this field that she became a licensed Realtor herself.  She continues working with Deno on various projects including listing and marketing residential and commercial properties, website management, social media, and so much more!
Real Estate has always been a passion of hers. Her enthusiastic and effervescent personality make her a great fit for this industry. She loves learning about the diverse and ever changing Real Estate market and most of all, working people to help them find their dream home and showing off a home to its best advantage. Her passion is working with first time home buyers.
Born and raised in North Dakota, she has called the Twin Cities home for the last 20 years. She enjoys living the suburban life in the South Metro with her husband and three kids. She loves coffee, sunshine, spending time with her friends, and hiking the many beautiful MN state parks and trails with her family.